---
Original paintings
Regular price

$276.00
—
Sold Out
Blog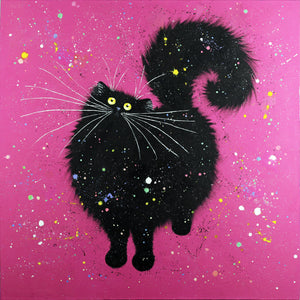 If you're looking for a larger Kim Haskins original, take a look at what Wilma Gallery have to offer. They're a friendly team and they ship worldwide!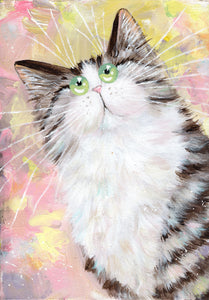 A new image has been added to my range of signed poster prints: Tabby On Pastels. Available in two sizes and sold exclusively via my agents in London and Los Angeles - details...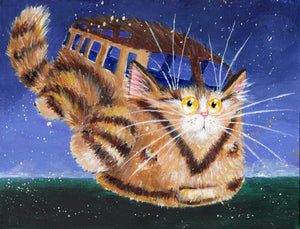 Bit of an unusual one, but it's in aid of Samaritans so you can bid for it and proceeds go to a fabulously worthy cause :)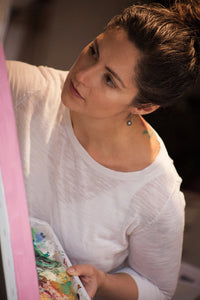 About me
For all licensing enquiries regarding my artwork please contact my agents at Lickerish: emma.carlsen@lickerishltd.com 
Hello, I'm a painter and illustrator from Bedford, UK and I've been using art to populate my world with all kinds of joyful creatures all my life, however I'm most well-known for my images of cats and birds. 
My original artworks are sold to collectors globally and there is a wide range of merchandise available featuring my images, from prints and greetings cards to home furnishings and fashion accessories.
I am an animal lover, vegan and use my art to help raise money for animal rescue charities (notably via Paws With Claws Fundraising). 
Keep up to date with my latest works and news on Facebook and Instagram. 
Thanks for visiting! Kim x